Many customers like to know about the company and people behind the products they buy. Here we will tell you a little about ourselves and our company.
Our Business Philosophy
The objective of our business is to provide a high quality product and reliable service for our customers. We hope you will enjoy visiting our web site and using the products our clients and affiliates offer as much as we enjoyed providing them for you.
Our Company
Cen-Tex Records started out as a reproduction service and is ever expanding our horizons to help our friends get their name and product before the public. We sign promising artists and writers to help develop their careers and ours. We work with some great distributors both in brick and mortar and in digital download markets. Digital downloading is coming of age and artists and composers ARE getting royalties on downloads.
Some Of Our Projects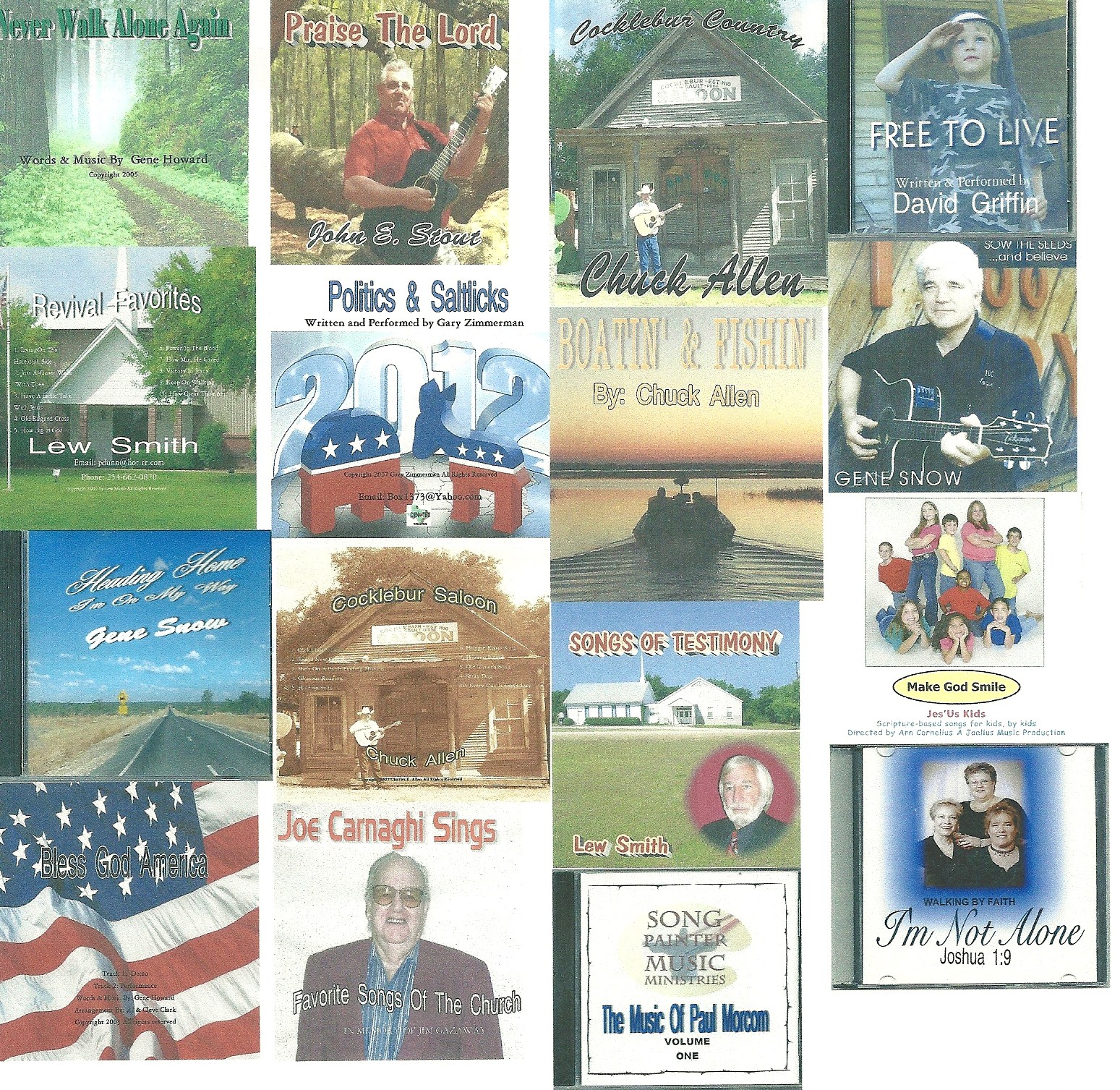 Some Of Our Clients And Associates