Christian music is music that has been written to express either personal or a communal belief regarding Christian life and faith. Common themes of Christian music include praise, worship, penitence, and lament, and its forms vary widely across the world.

Click on the options cog to enter your custom HTML.
Click Here To Listen to Heavenly Tracks Radio

Like other forms of music the creation, performance, significance, and even the definition of Christian music varies according to culture and social context. Christian music is composed and performed for many purposes, ranging from aestheticpleasure,religious or ceremonial purposes, or as an entertainment product for the marketplace.

Wikipedia


Jars of Clay has sold more than six million albums, won three GRAMMYS, headlined thousands of sold-out shows and festivals, and successfully launched the Blood:Water Mission, a non-profit organization promoting clean blood and water in Africa. Since the band's debut single, "Flood," astonishingly topped both the mainstream and CCM charts, Jars of Clay has built an extraordinary career based on the uncompromising integrity of its music, worldview, and humanitarianism. http://Jarsofclay.com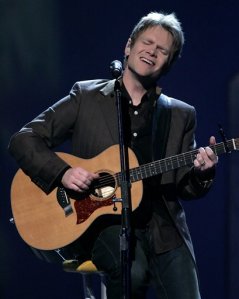 Nashville, TN - June 25, 2009 - Show HopeTM, the adoption ministry of Steven Curtis and Mary Beth Chapman, announces the official opening of Maria's Big House of Hope on July 2nd in Luoyang, China. As the finishing touches are being made to this healing home for special needs orphans, the offices of Show Hope, located in Franklin, Tennessee, celebrated stateside for the hope and future of these orphans Tuesday evening at an invite-only open house for friends and family. http://StevenCurtsChapman.co


Check out this Waco Area band.

Find out more about the James

Curlin Band By Clicking on their

Picture on the left.

God has given us a heart for furthering His kingdom. Through the gifts and talents that He has placed in us, we have the privelage of leading people to the throne of God, through music and scripture. The ministry that the Lord has placed us in does not start when we arrive at an event or end when we leave. This ministry belongs to our God and it is a life ministry that thrives on our own personal walks with the Lord. As we grow in Him, He grows in us. What a blessing it is to be a part of His kingdom work. ~ JCB
Copyright 2001 - 2009 Cen-Tex